PHOTOGRAPHY BY MIKAYLA HART
It's no surprise that here I am...yet again, doing another blog post about a ROMPER! I believe I have found my favorite type of clothing. Rompers are so cozy, easy to wear, and versatile. One romper can have at least five different looks. Did I do my math correctly? Not sure...Math is not my major...Psychology is. But I can tell you that you will feel exhilarated with this outfit. It's the perfect balance between making a bold[er] statement with really chic pieces.
When I first started blogging a few weeks ago, I looked online for stores that had unique pieces that related most to my style. In the process, I fell in love with
TOBI
and everything they had to offer. It seems like everything that I buy from there, I can't seem to take off. This choker, romper, and shoes are all from there! Maybe one day soon, I can be sponsored by them...because I AM OBSESSED! Not only do they house chic clothing, but they are actually great quality. I'm looking forward to my future purchases.
This outfit is such an easy and trendy fall transition style. I paired this pink romper with a black crop top underneath for some flair. Throw on that cute leather backpack and you are good to go! What I love most is how low maintenance this outfit truly is; especially for some of us ladies that have to be on the run with our babies. I think this romper covers the bases as a "do anything and go" type of outfit. Date night? Check! Brunch with the girls? Check! Pumpkin Picking? Uh...Check! Yeah girl, you go pick those pumpkins looking mighty fine. Mmmhmm...And when you're done please let me know, what has been your favorite fall trend so far? Feel free to send me any questions you have!
Bye, loves! I hope your Sunday has been magnificent ;)
P.S. These shoes are back in stock.
Shopping details below!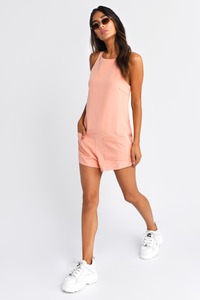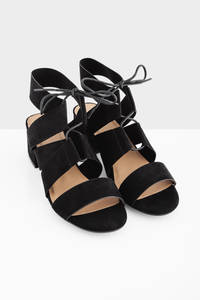 <a href="
http://www.bloglovin.com/blog/18269111/?claim=45g8jbxnmtf">Follow
my blog with Bloglovin</a>